As a consultant in our London office, you'll be part of a growing team of smart, sociable and friendly people, collaborating to solve complex problems and build brilliant software for our clients.
As part of an established, privately owned consultancy with multiple long-term clients, you'll work with interesting technology using agile practices. We have a management team with a commitment to personal progression, who create a relaxed atmosphere and a fun office environment when you're not onsite with our clients.
Great variety of work
Our clients are based in a number of locations in and around central London. They use complex and interesting tech stacks so you can broaden existing skills or learn a whole new set, depending on the programmes you're working on.
Initially opened to enhance our client relationships, we are now swiftly building our London delivery capabilities through the recruitment of experienced developers, designers and project managers. The challenging and rewarding nature of our work means your skill set and career progression will advance every day you're with us.
Social events
From board games and running to summer parties and regular office gatherings, we love getting together as a team to learn and have fun.
Techie Brekkie
Our weekly team event, open to everyone in our London office. Each week we cover a different topic, and everyone is encouraged to attend and present if they wish.
Scott Logic blog
You'll be encouraged to contribute to our blog, recognised as an outstanding source of insight and knowledge. Check out some of our latest articles to see what makes us tick.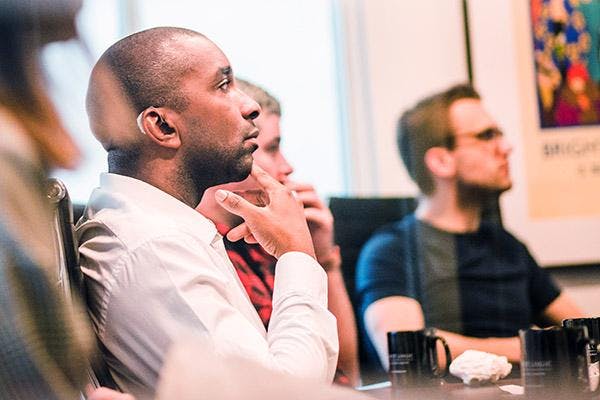 What we value
Our consultants work to a set of clear principles that guide every project we deliver, and ensure every member of our team is encouraged and supported to grow:
Technical excellence
Work-life balance
Agile delivery
Collaboration and teamwork
Personal learning and growth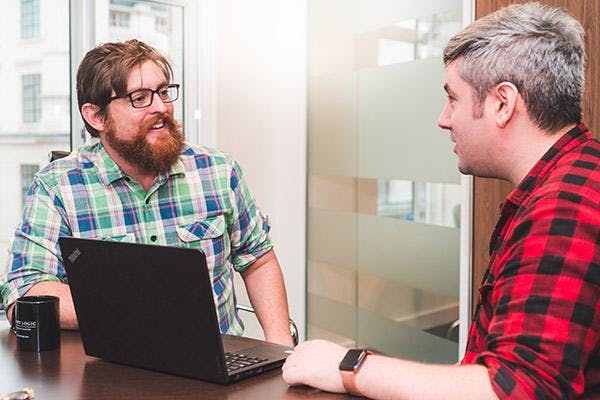 What's most important to me is the expectation from Scott Logic to improve yourself, drive learning within the company, and improve the quality of client interactions. All of this is possible with knowledgeable and enthusiastic colleagues around me.
James Grant, Senior Developer, London
Current vacancies in London
If you'd like to know more about our London team
Please email Laurence Pisani or call us on +44 20 3787 4085
Meet some of the London team
Siso
Delivery Manager
"I was offered a role and soon discovered another Scott Logic benefit – the removal of management layers between me and the client so I am able to establish relationships with a broader set of stakeholders on the client account."
Tamara
Lead UX Designer
"I want to expand the design team, encouraging practices that continue to nurture our great talent. I also want to keep shaping and promoting Scott Logic's UX capability in the market. Ultimately, my goal is simple – to build on our reputation for offering a premium UX service to all our clients."