Newcastle Building Society: Driving customer value from the cloud
Planning to launch its first mobile app, our client saw this as an opportunity to start its transition into the cloud – and looked for a high-calibre local partner to provide UX design and mobile app delivery, and support its cloud ambitions.
Newcastle Building Society is the largest building society in the North East of England and has been helping customers save for 150 years. Newcastle Strategic Solutions is part of the Society and supports it and other UK banks and building societies in launching and growing their savings operations, or in transforming the management of their existing portfolio.
Newcastle Strategic Solutions is one the UK's leading savings management platforms. Solutions has the customer at its heart, and acts with pace and ambition to remain responsive to their needs.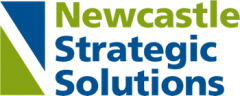 A new vision and a local partner
Similar to most financial institutions, Solutions' IT estate has a legacy back-end architecture with a mainframe at its core. Setting a vision for cloud adoption, the client aimed to build on this robust, resilient legacy platform by developing an API layer that would enable rapid product innovation to keep pace with the customer needs of its clients. And the development of a new white-label, cross-platform savings app for mobile provided the perfect opportunity to take the first steps on the cloud journey.
Solutions sought a local partner to support them on this journey: one with UX and mobile expertise honed through work with UK and global clients; one with strong ties to the local community in the North East; and one aligned with Solutions' values. A partner like Scott Logic.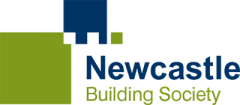 True to its values, Solutions had its clients' customers front of mind in planning the new savings app. Designed from inception as a white-label product which Newcastle Building Society would be the first client brand to adopt, the app would need to be flexible enough to be tailored to the requirements of customers of other client brands in the future.
A customer-designed savings app
One of our Lead User Experience Designers worked in close collaboration with key stakeholders to bring world-leading UX expertise to bear in shaping the app design and meeting Solutions' objectives. The design of the app was further informed by a series of user lab workshops. As the app design took shape, we worked with Solutions to formulate the technical strategy, agreeing on cross-platform technology that would deliver a first-class, consistent user experience across iOS and Android, with a common code base. 
With the design and technical strategy approved, our Development team got to work from its base at our Newcastle HQ, collaborating throughout the rapid agile delivery phase with the client's technical stakeholders to ensure compliance within the tightly regulated financial environment. This is extremely familiar territory for us; Scott Logic has always worked with financial services clients.
The team worked towards a first major release that provided savers with access to their accounts, balances, recent transactions and product information across all accounts. Following initial registration, the app is accessed via streamlined login using biometrics (e.g. fingerprint or face) or a specific PIN code. As a white-label product, the app's interface is configurable to meet clients' branding needs, offering the ability to change the layout of account information, not simply brand colours and logos.
The app's Beta release for the Society experienced no operational issues and received outstanding customer feedback, including, "It feels very clean and fast. I'd say the design is better than other banking apps I've used[...] Does exactly what I need it to do!" (PlayStore).
Delivery uninterrupted by COVID
At Scott Logic, remote working is in our DNA – it's been at the core of our delivery strategy from day one. It came into its own when the COVID-19 Lockdown was implemented during the development of the app's transaction features. The development team transitioned seamlessly from our Newcastle office to working from home. Communication and ways of working with the Solutions were unaffected, and in some ways enhanced, by the changed circumstances and delivery stayed on course.
Establishing firm foundations in the cloud
While app development proceeded in our Newcastle office, our cloud experts supported the client's team in establishing the new infrastructure in which it would be hosted. With a long-term partnership in mind, Solutions tasked us with: providing hands-on support for cloud migration, including upskilling in-house teams; and on-going strategic advice on how to optimise its new cloud infrastructure in the longer term.
Running slightly ahead of the app development team, and working on-site in close integration with the client's team, we designed and built new cloud services hosted in Microsoft Azure. During this initial three-month engagement, we created new APIs for the cloud environment which represented Solutions' first significant steps towards exposing Open Banking APIs in the future. We established the basis of the Continuous Integration/Continuous Deployment pipeline to Azure which will enable rapid incremental product releases in the future. And we identified and implemented changes that enabled Solutions to save money, including the introduction of new Azure function proxies that reduced the cost of running in the cloud with custom domains.
The cloud migration was completed on schedule and the client's team was left self-sufficient with the capability to maintain and enhance the new cloud infrastructure. As part of the handover, we helped to identify performance issues related to cloud function "cold start" time, and worked with the Solutions team to discover their options for optimising the infrastructure to reduce this as much as possible.
Prioritising security and resilience
In our role as trusted strategic advisor, we worked closely with the Head of Development and made recommendations directly to the client's Technology Steering Group. Security and resilience is of the utmost importance to Solutions. So, despite the speed at which we worked with them on the migration, we ensured that all the appropriate checks and balances were in place. We presented our architectural designs and technical approach to the steering group for approval, and also submitted them for independent validation by third parties. In addition, the cloud infrastructure was fully penetration-tested and performance-tested, resulting in an unprecedentedly small number of recommended fixes and improvements.
Delivered by Scott Logic
UX expertise to design a white-label, cross-platform savings app yielding outstanding customer reviews
Cloud migration to resilient, highly performant new architecture, and knowledge transfer to the in-house team
On-going strategic advice on how to optimise the new cloud architecture as a value driver
The basis on which Solutions can incrementally improve its new products and services in rapid iterations