Regtech Reimagined
NEX Regulatory Reporting and Scott Logic collaborated on a regulatory reporting platform with an intuitive user interface. The platform allows users to process large volumes of data and deliver final reports to regulators with a high level of transparency.
NEX Regulatory Reporting is a leading transaction reporting provider with proven solutions across multiple regulatory regimes.
Financial services firms are experiencing an increased reporting burden
New regulation and directives are increasing complexity and reporting challenges at different points in a trade's lifecycle, across transaction and transparency reporting.
In order to offer their clients a comprehensive reporting solution that not only handles today's reporting challenges but also prepares clients for whatever is around the corner, NEX Regulatory Reporting embarked on a major re-design of their platform in collaboration with Scott Logic. The project aim was a complete re-imagination of NEX's existing reporting service, introducing a next-generation user interface with the ability to take data from any source system and make it reporting-ready.
Scott Logic have helped us explore the art of the possible... it's not only intuitive, but a pleasure to use.
Chris Thompson, Product Director, NEX Regulatory Reporting
Partners in regtech
Our UX consultants began by running a series of design workshops with the NEX operations and product teams to better understand their business goals, existing systems and user needs. We rapidly worked through a series of solutions, using low-fidelity methods such as sketching and wireframes. Early feedback ensured that delivery matched expectations, as well as meeting user needs.
More detailed screen-by-screen wireframes, mock-ups, and eventually a high-fidelity clickable prototype were produced in close collaboration with the NEX product owners and in-house IT team. Through regular feedback and visible progress, the application was rapidly shaped.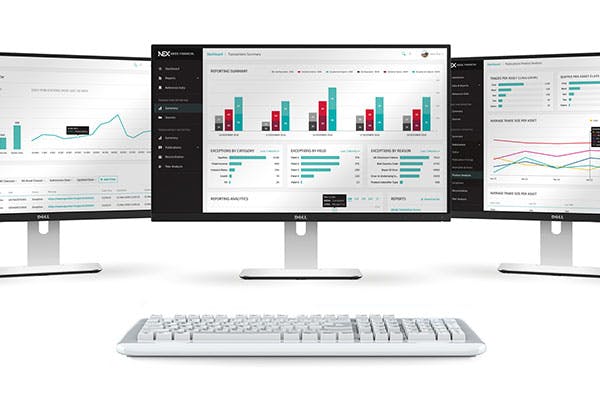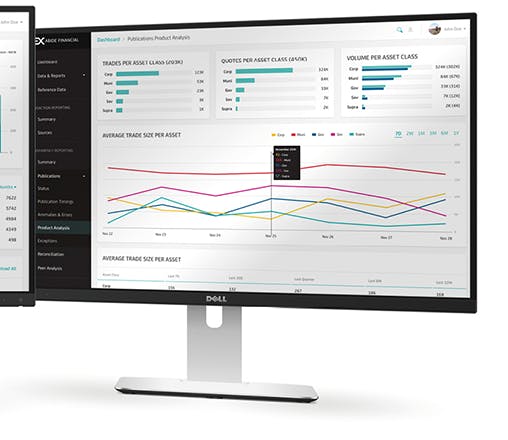 Rapid design, rapid build
With our experience in enterprise-scale HTML5, a suitable set of technologies was selected, including React, TypeScript, and D3. These allowed the team to rapidly assemble a responsive interface, adhering to modern web standards. The NEX development team delivered the data via a REST API which was consumed by the web application.
NEX had also recently re-branded from Abide Financial, and our team was able to ensure uniform branding and compatibility of the reporting solution within the overall NEX Optimisation vision. Through close collaboration between NEX and Scott Logic, a successful demo was delivered with a rich and interactive user interface. The new reporting platform allows clients to easily comply with regulations as well as save time and money.
Delivered by Scott Logic
A responsive interface, adhering to modern web standards
The ability to take data from any source and make it reporting-ready
Deep domain knowledge, allowing rapid iteration of the designs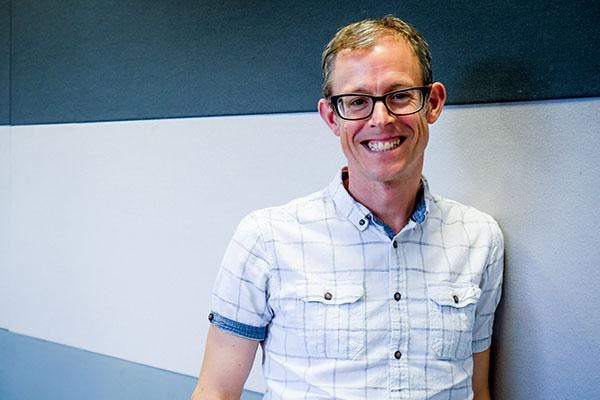 As a design and technology consultancy that works with many financial services companies, this project perfectly matched our skill sets and industry knowledge.
Colin Eberhardt, Technology Director