EDF Trading: Putting the user at the heart of its transformation
How we helped one of the world's leading wholesale energy market specialists to transform the energy trading user experience and build a platform that will evolve with the business.
EDF Trading is a leader in the international wholesale energy markets. It manages a portfolio of assets which gives it the ability to source, supply, transport, store, blend and convert physical commodities around the world.
The energy trading sector is evolving to become more modern, open and efficient, and EDF Trading is pursuing an ambitious transformation programme to remain at its forefront.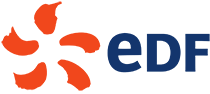 A new approach to transformation
EDF Trading had built its own Energy Trading and Risk Management (ETRM) application which had grown organically over the years. This system supported a highly successful trading operation, but there was much that could be improved.
The business recognised that the transformation programme presented the opportunity to replace key parts of the application estate. By doing so, they could eliminate manual processes and significantly reduce support and maintenance costs. And by rethinking the system, they could make the ETRM easy to improve in line with the evolving needs of the business – underpinned by an agile software delivery approach and an improved suite of tools and technology.
UX design as a value driver
For the transformation programme to be successful, EDF Trading knew that they needed a new approach – one that would secure the full support of the business.
The breakthrough came in the decision to place the users front and centre. EDF Trading would redesign and develop its ETRM by investing time and energy into understanding the system's users, and delivering what provided real value to them.
It's for this reason that Scott Logic stood out to EDF Trading as a delivery partner. Not only does Scott Logic have a reputation for the high quality of its software delivery consultants, it also has an industry-leading approach to user experience design.
EDF Trading identified a few high-value applications to target and then we brought our UX-led approach to bear. Embedded in the client's teams, we supported them in creating a suite of intuitive, user-centred front- and middle-office applications. These included a versatile trade capture tool and a greatly enhanced invoicing application – both of which transformed the way in which these tasks were carried out across the business. The processes had been manual, error-prone, and reliant on cluttered and confusing interfaces.
Thanks to excellent user experience design and increased automation, the processes are now much more robust, intuitive and efficient. For each application, the teams used a consistent technology stack to maximise productivity and code reuse. And through our support for incremental planning, the applications were built with future extensibility and business responsiveness in mind.
Strengthening capability through partnership
As a result of these early projects, EDF Trading was able to decommission several legacy applications, and the user value of the applications was immediately evident. This gave the business and IT confidence to proceed with further investment.
The next high-value project supported the day-to-day activities of the gas operations team. Hitherto, this team had used a collection of homegrown spreadsheets to pull and pump data into the ETRM database. There was a range of issues with the spreadsheets, including sharing, release strategy, version control, security and maintenance. Once again taking a UX-led approach, we supported the teams to create an application that solved a number of these challenges and delivered an experience that added significant value to the day-to-day gas operations business.
Throughout our two-year partnership, we've led and augmented mixed teams of client and Scott Logic personnel, working closely with the client's technical architects to ensure delivery of consistent, maintainable applications.
EDF Trading looked to Scott Logic not just for support with design and development, but also in enhancing the core strengths of its delivery capability. The client had already adopted agile ways of working. Through knowledge transfer via mentoring, pair programming and code reviews, our consultants enhanced the in-house staff's capabilities in a range of techniques, including: incremental planning; product backlog management; and continuous integration and delivery. In this way, the teams were able to release high-quality working software to production every two weeks.
The strong and highly collaborative partnership between our client and Scott Logic has been instrumental in the success of the programme.
Delivered by Scott Logic
Incremental decommissioning and replacement of legacy applications with a new suite of intuitive, user-centred front- and middle-office applications
Productivity and efficiency improvements through process automation and streamlined user workflows
Enhancement of the core strengths of EDF Trading's delivery team through knowledge transfer via mentoring, pair programming and code reviews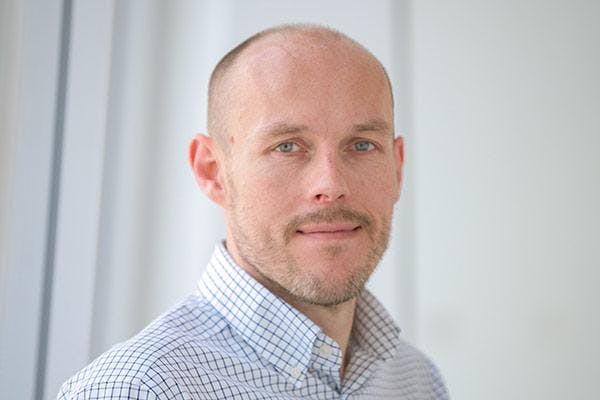 Scott Logic check all the boxes for a delivery partner, they are reactive to new resource requirements, collaborative in solution design and continue to provide high-quality resources.
Thomas Reynolds: Head of Business Transformation, EDF Trading