Nord Pool: smarter, at a glance
When Nord Pool wanted a mobile app to showcase its energy market prices, it turned to its trusted long-term partner: Scott Logic.
Nord Pool is Europe's leading power market, delivering efficient, simple and secure trading across Europe. The company offers day-ahead and intraday trading, clearing and settlement to customers regardless of size or location.
Small screen, big impact
Nord Pool's market prices are not just of interest to traders. They're also read by managers, academics, politicians and journalists, amongst others.
These users take cues and pick up trends from the movements of prices, but may not immediately need the detailed information that is required by trading professionals.
Drawing on its knowledge of Nord Pool and its industry, Scott Logic knew what was needed from a mobile app: a clear and uncluttered tool that would give users the information they needed in seconds. The team set about designing an interface that would be as simple as possible.
We wanted the app to look great and be simple and intuitive. The team at Scott Logic made things very easy for us – there was no cumbersome project planning, or long winded specification process.
Chris Whellams, CTO, Nord Pool Group
A partner you can trust
Scott Logic had worked with Nord Pool on many of its digital projects, including a suite of applications across its day-ahead and intraday markets.
However, when it came to the development of the app, the team were confident that a streamlined, focused approach would be the best fit for the target audience.
Instead of trying to fit a large amount of information into a small screen, they focused on the most important features for the audience they had in mind.
Clean, clear and collaborative
One of the biggest challenges in any project is to make something look "simple". Scott Logic's understanding of how the audience would use the app enabled them to strip away superfluous features and clearly present the information that mattered.
The app was designed for the user who wants to "dip in". It shows the latest high-level prices up-front, with small visualisations providing an overview of the underlying details. While the desktop platform supports the simultaneous view of a broad range of current and historical data, the mobile app provides more focused data and alerts.
As well as leading on design, our team also managed technical and commercial aspects of delivery, including beta-testing, submission to the App Store, and creation of a clear landing page to encourage download. Our agile methodology also ensured that the client could collaborate at various stages of development, helping to shape the app's look and feel.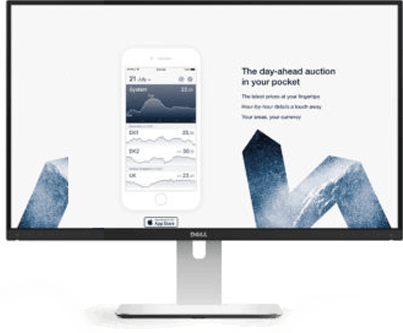 Delivered by Scott Logic
Development of iOS and Android apps, from design, through to app-store deployment
Deep domain and user knowledge
Cloud-based service layer with push notifications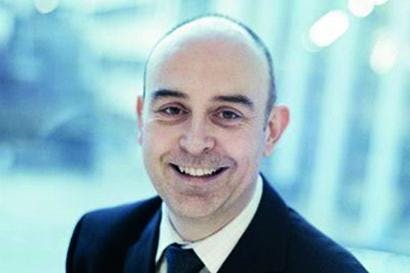 We were impressed at just how closely the actual implementation followed the concept designs, as well as the attention to small details and performance.
Chris Whellams, CTO, Nord Pool Group