Saxo Bank: Scaling up with a small-scale team
During a period of significant expansion at Saxo Bank, Scott Logic proactively recommended an agile and low-cost approach to improving the scalability of a key platform for its customers, and implemented the new architecture at pace.
Saxo Bank is a multi-award-winning Danish Investment Bank and global multi-asset facilitator of capital markets products and services. Through its cutting-edge trading platforms, Saxo Bank enables private investors and institutional clients to trade more than 35,000 instruments from one single-margin account. It also offers professional portfolio and fund management.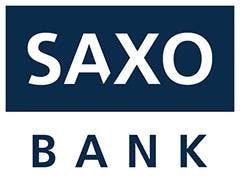 Scalability for high availability
Saxo Bank has been on a journey of massive expansion in recent years, from organic growth in the client base, from partnerships and from the recent acquisition of BinckBank.
The market volatility caused by the COVID-19 pandemic in 2020, combined with a record number of clients, posed new challenges for the scalability of Saxo Bank's trading platforms. Saxo Bank has been on a journey to migrate the trading platforms to the cloud for a while; however, these new conditions made it clear that on-demand scalability was now a hard requirement and that the migration journey should be accelerated. In this way, our client's platforms could stay cost-efficient while maintaining the high levels of availability and user experience that Saxo Bank customers expect.
The benefits of long-term partnership
For over ten years, Scott Logic has been Saxo Bank's consultancy provider of choice for the bank's most complex and critical software developments—such as our work on the bank's market-leading SaxoTraderGO platform, a complex and feature-rich application offering a unified web, mobile and desktop trading front-end. 
As this innovative, tech-driven business has grown, we have been a trusted advisor at every step of the way. Through our close partnership, and drawing on similar experience from other banks, we recognised the challenge faced by Saxo Bank. On the strength of our close working relationship, we could see that platform scalability was an increasing priority.
When businesses expand, there's a tendency to take on too much change at once, requiring significant investment in additional resource. In contrast, our proactive proposal to help address the scalability issues recommended a low-cost, low-resource, incremental approach—starting with the delivery of a proof of concept for migrating services to the cloud. We proposed a lean team of just three developers to minimise the initial investment, with time-boxed Technical Architect input to specify the best architectural approach. This ensured that the route forward was clear before significant investment was made.
From Proof of Concept to Production
For the Proof of Concept (PoC) phase, our Technical Architects recommended an architecture comprising gRPC, Azure DevOps, Docker and Kubernetes. Our developers benchmarked the baseline performance of the investment platform within the existing architecture and proceeded to migrate services into the cloud. As work progressed, they were able to provide analytics demonstrating to Saxo Bank stakeholders the marked performance improvements within the scalable new infrastructure.
With our recommended cloud architecture a proven success, Saxo Bank engaged us to repeat the cloud migration in the production environment. At this point, NATS was identified as an open-source solution that would deliver the same improvements as the PoC architecture while also saving Saxo Bank money. This recommendation was adopted and the migration of investment platform services to the production cloud environment progressed at pace.
Saxo Bank was impressed by the speed at which both phases of the project were delivered, as well as the seamlessness of the experience—not only for Saxo Bank stakeholders, but also for the bank's customers who enjoyed the uninterrupted availability that they rightly expect.
With the cloud services now in production, our team has been redeployed to other Saxo Bank projects. However, one of our developers still dedicates part of their time to maintaining and improving these services for Saxo Bank and its customers.
Delivered by Scott Logic
Inexpensive, open-source cloud architecture recommended, demonstrated and implemented for the client at pace
Proposed the smallest team size necessary to deliver the intended high-impact results
New cloud streaming servers can be spun up in Kubernetes in under 10 seconds, allowing the investment platform infrastructure to scale on-demand almost instantaneously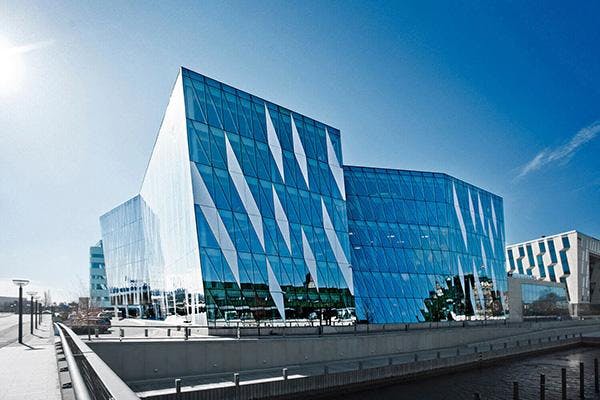 Last year, Saxo Bank decided to accelerate the cloud journey for our open API services. Scott Logic assisted us in this endeavour by providing technical guidance and quickly responding to our development capacity ramp-up needs, allowing us to successfully release the cloud streaming service on a very aggressive timeline.
Arne Henningsen – Executive Director, Global Head of IT Client Experience